This is Samsung's 110-inch TV that has a microLED panel: Here's how much it costs
Samsung has decided to mark the end of 2020 with a brand-new TV that has a 110-inch screen and has a microLED panel. The, the home appliance is up for pre-sale in company's home ground, which is South Korea. The highlight here is the microLED display tech that uses micrometre LED lights instead of the backlights and color filters. It is also claimed to have 99.99% screen to body ratio.
Although these works similar to OLED TVs, the LED lights do have a plus point when it comes to brightness and longevity. There's also a Majestic Sound System that includes a 5.1 channel surround sound coming directly from the TV. In addition to this you get an Object Tracking Sound Pro feature, which projects the sound to flow the on screen moments.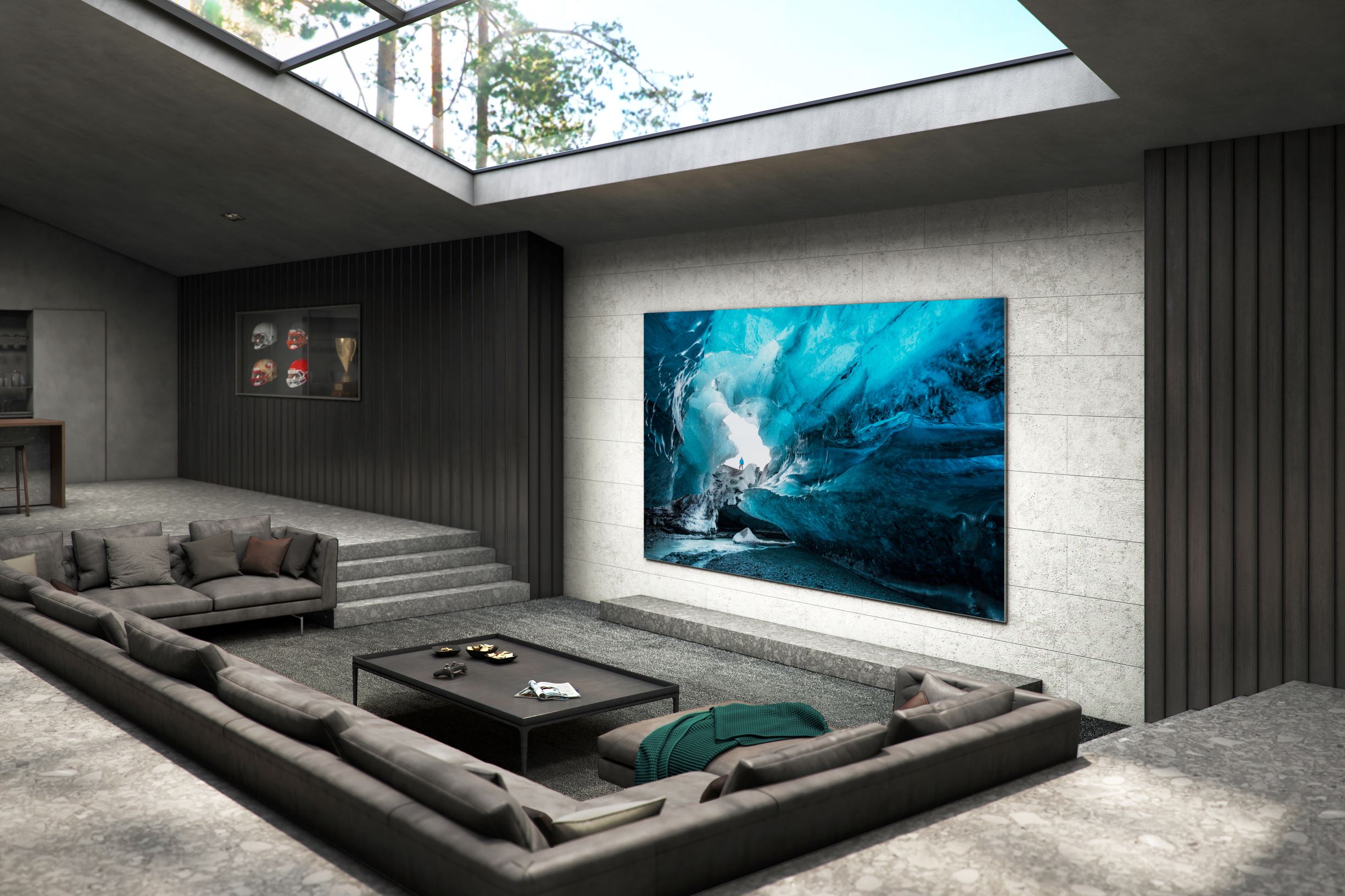 Also read: Amazon starts rolling out the new Fire TV UI
Furthermore, there is a feature called Multi View that lets you split the 110-inch TV in four different screens. All of these are measured at 55-inches. Since this is a product that is not for the masses, its price is also high. It costs KRW 170 million, which roughly means around 1.15 crores.
Samsung says that it's 110-inch microLED TV will be available in Q1 of 2021 in Korea. We may also see this TV showing up at CES 2021, which will happen early next month.
"As consumers rely on their televisions for more functions than ever, we are incredibly excited to bring the 110" MicroLED to the commercial market," said Jonghee Han, President of Visual Display Business at Samsung Electronics. "Samsung MicroLED is going to redefine what premium at-home experiences mean for consumers around the world."